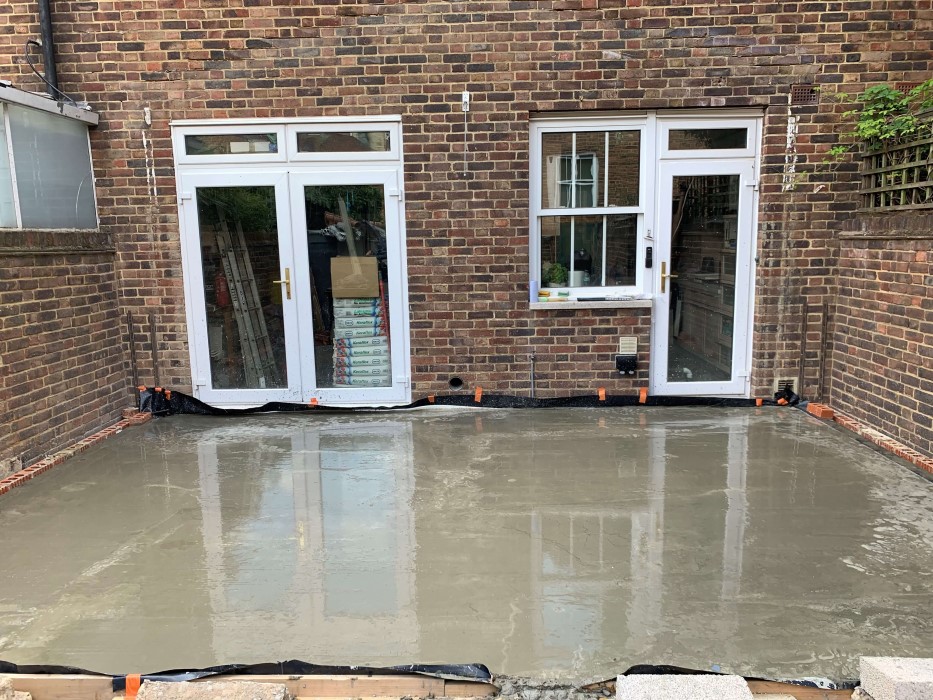 A concrete slab is ideal to lay on top of the foundation, providing a solid floor – known as a ground-bearing slab. Concrete pouring should ideally be done by a concrete pouring specialist but if you thinking of doing this as a DIY home improvement project, here's the very brief main steps:
Prepare the area of marking out the area and deciding on the amount of concrete you'll need. There's a few options for marking the area, generally a tape measure, carpenter's square (to mark any right-angled / perpendicular lines), and twine/string and stakes are best.
Always remember to wear personal protective equipment (PPE), as concrete is an irritant to eyes, skin and lungs.
Dig out the area, removing soil, grass/turf, etc. The depth will depend on the application.
Lay the sub-base which will usually consist of gravel. Then build, set, coat then wet the concrete slab form.
Mix, pour and screed the concrete.
Float the concrete then let it cure.
If in any doubt at all about this process, then contact concrete pouring specialists.